Partnerships in Learning: Arts & Computing in NYC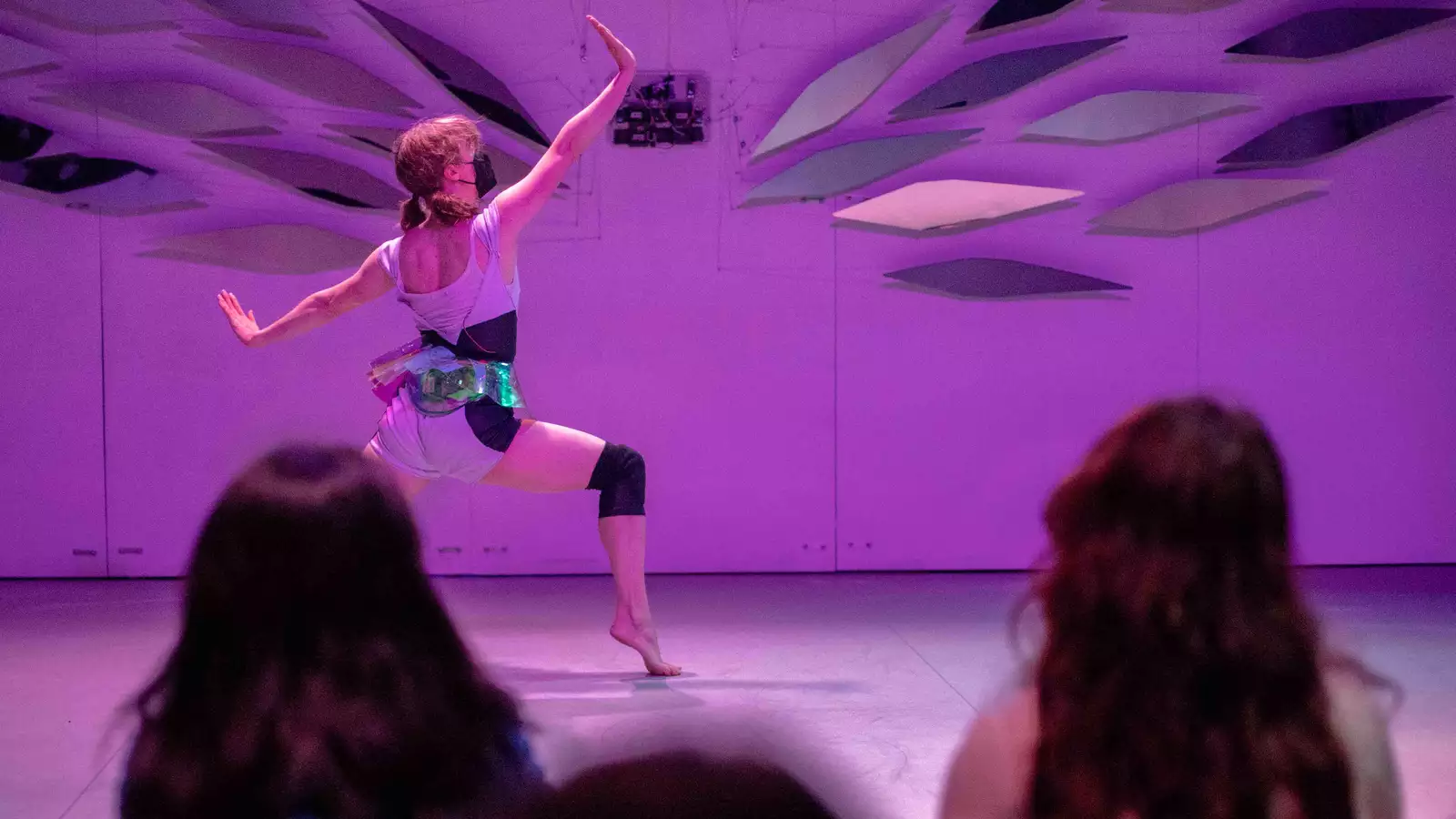 Barnard students have the opportunity to learn experientially and from a wide range of experts, resources, and partnerships that the College has with world-class institutions at home in New York City, nationally, and abroad. Access to an extraordinary network is one of the many reasons for why students choose to attend Barnard.
In the Department of Computer Science's course Arts and Computing in New York City, taught by assistant professor Mark Santolucito, students are able to engage in collaborative learning with scholars at the Fashion Institute of Technology (FIT). The course was designed and taught in partnership with Maria Hwang, assistant professor of science and math at FIT.
As part of the course, Barnard students traveled to FIT in midtown Manhattan for experiential explorations of activities at the intersection of art and computing, such as digital embroidery, coding, and more. At the course's completion, FIT's students headed to Barnard, where the class presented their final projects with a gallery show in the College's Movement Lab. 
"[The] partnerships we form at Barnard College with other institutions around the City and the opportunities [those partnerships give] the students are just the first step in our students' future careers," said Santolucito. "Whether they're going to be constantly working in their institutional collaborations in different places, with different people, different ideas bring all those things together to give students a little taste of what's to come after [they graduate]."
Taking a project from the classroom to real-world application is exactly the skill that students in the course have acquired in creative computing. "This class opened me up to different possibilities of ways to apply my computer science skills," said Leah Teller '22, a math and computer science major whose project was an abstraction of the universe.
Recent FIT graduate Brandon Yee agreed that the exchange between the two colleges helps to expand students' creative processes because of how it brings technology and creativity together. "[This partnership] is really the key to approaching the world in the 21st century," said Yee.
By collaborating with FIT and other institutions around the City, Barnard students get to take what they learn on — and off — campus to create a variety of projects over which they also have complete creative control. As students innovate new and different ways to create and think about art, the Barnard/FIT connection is another step that students can take toward building creative agency and inter-institutional collaborations.
Watch this video, and the one above, to learn more about the Barnard/FIT partnership and the work that students produced as part of Arts and Computing in New York City.