Computer Science Seminars
Antonio Khalil Moretti, Roc Capital - May 11, 2022
Variational Bayesian Methodologies for the Life Sciences
Bayesian statistics has experienced a rapid growth in popularity due to advances in approximate inference techniques coinciding with increases in computational resources. As transistor counts across microprocessors have skyrocketed, what were once theoretically appealing methodologies applicable only to textbook problems are now the predominant approach to modern machine learning. Computational statistics and Bayesian machine learning play a central role within the natural sciences, however the life sciences and the field of biology is uniquely positioned to undergo a historical period of discovery analogous to that of the early 20th century for the physical sciences. We will discuss the use of approximate Bayesian inference to address open problems in the life sciences and highlight several recent contributions to variational Bayesian inference in phylogenetics. 
---
Antonio Moretti is currently Vice President of Data Science at Roc Capital, a digital financial services platform. Before this, he worked on the search algorithm team at Walmart Global Tech using machine learning to improve customer experience. Antonio completed a PhD in the Computer Science Department at Columbia University. He has developed a number of Bayesian inference methodologies for open problems in computational biology. To address these questions, his research has focused on the development of expressive statistical methodologies along with tractable inference algorithms for fast approximate inference on structured sequential data.
Lisa Soros, Cross Labs - May 9, 2022
Evolutionary Creativity and Artificial Life

Biological evolution has displayed immense creativity, resulting in a diverse richness of form in the natural world. This talk will cover innovations in the fields of evolutionary computation and artificial life, which seek to capture the unrivaled generative potential of evolution in computational processes and simulations. A brief introduction to evolutionary algorithms will be given, followed by a discussion about what kinds of artificial environments foster the kind of richness necessary for innovation, with a focus on video games as a testbed for experiments on phenomena related to open-ended evolution.
---
Lisa Soros completed her PhD in 2018 at the University of Central Florida, where she was a member of the Evolutionary Complexity Research Group. She then spent two years as an Assistant Professor at Champlain College in Burlington, Vermont, before completing a postdoc at the Game Innovation Lab at New York University. She is currently is a postdoctoral research fellow at Cross Labs, which is an institute in Kyoto, Japan dedicated to understanding intelligent processes through computational means.
Senjuti Basu Roy, New Jersey Institute of Technology - April 25, 2022
Optimization Opportunities in Human-in-the-loop Systems

An emerging trend is to leverage an under-explored and richly heterogeneous pool of human knowledge inside machine algorithms, a practice popularly termed as human-in-the-loop (HIL) process. A wide variety of applications, starting from query processing to text translation, feature engineering, or even human decision making in complex uncertain environments stand to benefit from such synergistic man-machine collaboration. This talk will discuss our ongoing projects, recent research results, and impacts that investigate a variety of optimization opportunities inside such HIL systems, considering the roles and responsibilities of three key stakeholders – humans (workers), machines (algorithms), and platforms (online infrastructure where the work takes place). Following that, the talk will briefly discuss how this ongoing research is well aligned in the context of the future-of-work.
---
Senjuti Basu Roy is the Panasonic Chair in Sustainability and an Associate Professor in the Department of Computer Science at the New Jersey Institute of Technology. Her research focus lies on the intersection of data management, data exploration, and AI, especially enabling human-machine analytics in scale. Senjuti has published more than 70 research papers in high impact data management and data mining conferences and journals. She is the tutorial co-chair of VLDB 2023, The Web Conference 2022, has served as the Mentorship co-chair of SIGMOD 2018, PhD workshop co-chair of VLDB 2018, and has been involved in organizing several international workshops and meetings. She is a recipient of the NSF CAREER Award, a PECASE nominee, and one of the 100 invited early career engineers to attend the National Academy of Engineering's 2021 US Frontiers of Engineering Symposium.
Omolola Ogunyemi BC '93, Charles R. Drew University of Medicine and Science - April 5, 2022
Tackling Diabetic Retinopathy in a Safety Net Healthcare Setting with Telehealth and Machine Learning
Diabetic retinopathy is the leading cause of blindness in working age adults in the United States. It is challenging to address in both rural and urban underserved settings, which suffer from shortages of eye specialists. This talk will describe the approach taken to address this condition in a medically underserved area (South Los Angeles) by researchers in the Center for Biomedical Informatics at Charles R. Drew University of Medicine and Science, using telehealth and machine learning on data from patient electronic health records.
---
Dr. Omolola Ogunyemi is a computer scientist and biomedical informatics researcher.  She is a Professor in the Department of Preventive and Social Medicine at Charles R. Drew University of Medicine and Science (CDU) in Los Angeles.  She is also Director of the University's Center for Biomedical Informatics, which focuses on providing biomedical informatics solutions that benefit medically underserved communities.
Her research interests include computerized medical decision support, reasoning under uncertainty, 3D graphics and visualization, machine learning, and telehealth. Her recent work includes a National Library of Medicine-funded R01 grant to explore diabetic retinopathy prediction from safety net healthcare system clinical data, using different machine learning strategies.
Before moving to CDU, Dr. Ogunyemi was a biomedical informatics faculty member in the Department of Radiology at Brigham and Women's Hospital and Harvard Medical School from 1999 until 2007. She was also a member of the affiliated faculty in the Harvard-MIT Division of Health Sciences and Technology from 2003 until 2007. She has taught graduate level biomedical informatics courses in the Harvard-MIT Division of Health Sciences and Technology, at UCLA, at CDU, and short courses on informatics at the University of Natal (now KwaZulu-Natal), Durban, South Africa.
Dr. Ogunyemi is an elected fellow of the American College of Medical Informatics. She holds an undergraduate degree in Computer Science from Barnard College, New York, and an M.S.E, and Ph.D. in Computer and Information Science from the University of Pennsylvania. 
Brian Plancher, Harvard University - December 14th, 2021
Hardware Acceleration for Realtime Robotics
In order for robots to achieve their full potential to assist humans, they need to be able to reliably operate in dynamic and unstructured real-world environments. Opportunities exist for roboticists to leverage hardware acceleration to overcome many of the computational bottlenecks that confine robots to the lab. In this talk I will show how Graphics Processing Units (GPUs) can be used to improve the performance of robotics algorithms through a case study of rigid body dynamics, and preview the potential for further acceleration through the use of custom Application Specific Integrated Circuits (ASICs).
---
Brian Plancher is a Ph.D. Candidate studying Robotics at Harvard University working with Vijay Janapa Reddi and Scott Kuindersma. His research is focused on developing and implementing open-source algorithms for dynamic motion planning and control of robots by exploiting both the mathematical structure of algorithms and the design of computational platforms (e.g., CPUs, GPUs, FPGAs). As such, his research sits at the intersection of Robotics and both Computer Architecture and Numerical Optimization. Brian also wants to improve the accessibility of STEM education and co-chairs TinyMLedu. He enjoys teaching and designing new interdisciplinary, project-based, open-access courses that lower the barrier to entry of cutting edge topics like robotics and TinyML. Brian enjoys spending his free time with his wife, daughter, and puppy, and ski racing in the winters.
Varsha Koushik, University of Colorado Boulder - December 13th, 2021
Empowering People with Disabilities through Accessible User Interfaces
Computer science education has become widely popular as a gateway to higher education and lucrative careers. In learning computer science, students can develop life skills like problem-solving, critical thinking, and logical thinking. Computer science education can also empower people with disabilities to gain technical knowledge to solve accessibility barriers that they may face in the future, enhance their communication skills, and lead to more self-determination and independence.
This talk will provide an overview of accessibility and Human-Computer Interaction research exploring multimodal tools for inclusive learning and supporting independent living. The projects discussed in this talk will describe creating novel research prototypes that utilize computer vision and augmented reality and analyze them through the lens of three key perspectives in Human-Computer Interaction: user-centered design, participatory design, and ability-based design.  The talk will conclude with a discussion on future research areas around designing shareable displays for multi-user contexts and designing educational technologies to expand awareness around privacy and security. This research can lead to accessible adaptive assistive technologies for people with disabilities in the future. 
---
Varsha Koushik is a Ph.D. Candidate in Computer science at the University of Colorado Boulder. She is advised by Shaun Kane, and her research interests lie at the intersection of Human-Computer interaction and accessibility. Varsha's research focuses on creating accessible smart technologies that empower people with disabilities in their everyday activities. Currently, she is exploring how Augmented Reality(AR) can support people with cognitive disabilities to customize supportive prompts in their daily routines. Varsha's research has been published at premier international HCI conferences such as CHI, ASSETS, IDC, and VL/HCC, including a Best Paper Honorable Mention Award at CHI 2019. Her work has been recognized by the University of Colorado Boulder through the Hope Schutz Jozsa Award, the PhD Summer Research Fellowship, and the Carol Lynch Memorial Fellowship. She has also been a Coleman Fellow at the Coleman Institute for Cognitive Disabilities. Varsha is also the computer science department's lead teaching assistant (2021-22). Previously, she received her M.S in Computer Science from CU Boulder.
Emily Black, Carnegie Mellon University - December 9th, 2021
Considering Process in Algorithmic Bias Detection and Mitigation 
Image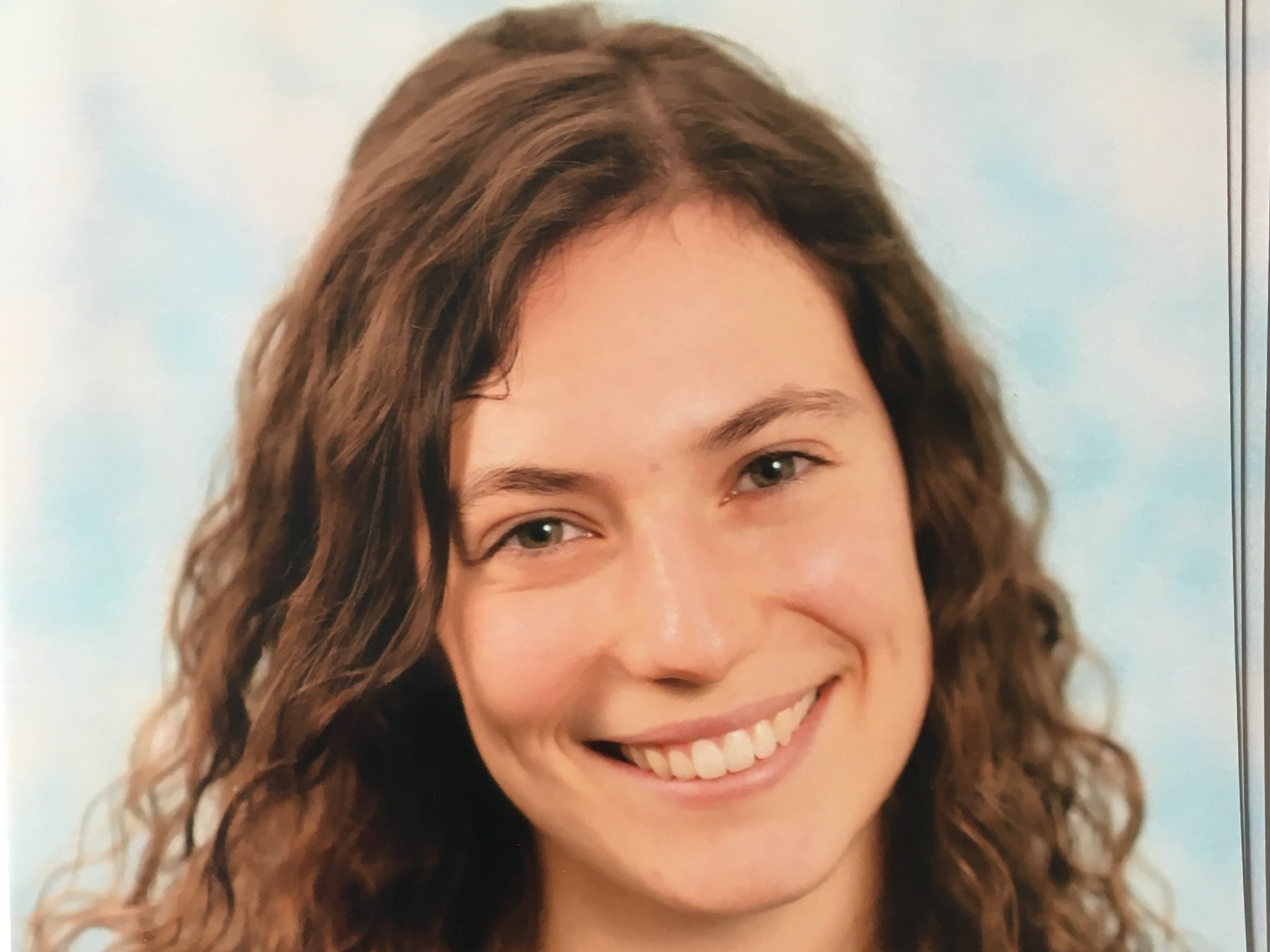 Artificial Intelligence (AI) systems now affect important decisions in people's lives, from the news articles they read, to whether or not they receive a loan. While the use of AI may lead to great accuracy and efficiency in the making of important decisions, recent news and research reports have shown that AI models can act unfairly: from exhibiting gender bias in hiring models, to racial bias in recidivism prediction systems. 
In this talk, I'll discuss methods for understanding fairness issues in AI through considering the process by which models arrive at their decisions. This technique contrasts with a large portion of AI fairness literature, which focuses on studying model outcomes alone. Specifically, I will show how considering a model's end-to-end decision process allows us to expand our understanding of unfair behavior---such as in my work demonstrating how model instability can lead to unfairness by having important decisions rely on arbitrary modeling choices (e.g. whether or not a person is granted a loan from a decision-making model may depend on whether some unrelated person happened to be in the training set). Secondly, I will discuss how considering process can help us find bias mitigation techniques which avoid a tradeoff between predictive utility and fairness, with case studies from my collaborations with Stanford RegLab and the Internal Revenue Service (IRS) investigating tax auditing practices, and with Cornell, Microsoft Research, Upturn, and others to examine the role of criminal risk assessment models in racial disparities in pre-trial detention.
---
Emily Black is a PhD candidate in the Accountable Systems Lab at Carnegie Mellon University, advised by Matt Fredrikson. Her research centers around understanding the impacts of machine learning and deep learning models in society. In particular, she focuses on showing ways in which commonly used machine learning models may act unfairly; finding ways to pinpoint when models are behaving in a harmful manner in practice; developing ways to mitigate harmful behavior when possible; and translating technical insights into technology policy recommendations. She is currently supported by an Amazon Graduate Research Fellowship. (For more information, please see https://www.cs.cmu.edu/~emilybla/).
Adam Poliak, Barnard College - December 7th, 2021
Limits and Applications of Natural Language Processing
Natural Language Processing (NLP) is a branch of Artificial Intelligence that aims to build machines that humans can seamlessly interact with through spoken and written language. As NLP becomes more ubiquitous in our daily lives, through technologies like Google Translate and Apple's Siri, understanding the limits of these systems is critical. In the first half of the talk, we will cover my work developing diagnostics that test such systems. With the remaining time, we will discuss how my research group has applied Natural Language Processing to leverage data from social media (e.g. Twitter and Reddit) in fields like psychology, public health, and nursing. 
---
Adam Poliak completed his Ph.D. in Computer Science at Johns Hopkins University where he was a member of the Center for Language and Speech Processing. He is currently a Roman Family Faculty Fellow at Barnard College, Columbia University in the Computer Science Program where he teaches courses in Data Science and runs a research group focused on Natural Language Processing. He has done research stints at the MIT Lincoln Laboratory,  Bloomberg L.P.,  and the Human Language Technology Center of Excellence. Adam's research has been funded by the FDA, Google, Columbia School of Nursing, and DARPA, and others. Prior to graduate school, Adam spent time at numerous start-ups.
Miguel Mosteiro, Pace University - November 3rd, 2021
Polynomial Counting in Anonymous Dynamic Networks with Applications to Anonymous Dynamic Algebraic Computations
In recent years, the problem of Counting the number of nodes in Anonymous Dynamic Networks (ADNs) has attracted a lot of attention. ADNs are algorithmically challenging because nodes are indistinguishable (they lack identifiers) and the topology is adversarial (i.e. network links may change arbitrarily from a communication round to the next one) limited only to maintain the network connected. Counting is central in distributed computing because the number of participants is frequently needed for algorithmic decisions, such as termination, agreement, and synchronization.
A variety of distributed algorithms built on top of mass-distribution techniques have been presented, analyzed, and also experimentally evaluated; some of them assumed additional knowledge of network characteristics, such as bounded degree or given upper bound on the network size. However, the question of whether Counting can be solved deterministically in sub-exponential time remained open until recently.
In this talk, I will present our recent Methodical Counting Algorithm for ADNs, which runs in polynomial time and requires no knowledge of network characteristics. I will also show how to extend Methodical Counting to compute the sum of input values and more complex functions without extra cost. The Methodical Counting Algorithm and its extensions to other algebraic and Boolean function computations were the first that could be implemented in practice on large ADNs with worst-case guarantees. I will also overview some of the successful follow-up work on this and other lines of research involving undergraduate students.
---
Miguel A. Mosteiro is an Associate Professor of Computer Science Pace University. Before, he was Assistant Professor at Kean University, Research Professor at Rutgers University and Research Fellow at  the Universidad Rey Juan Carlos (Spain). He obtained his PhD in Computer Science from Rutgers University, and his BE in Electronics from Universidad Tecnologica Nacional (Argentina). His research interests span the broad areas of algorithms and distributed computing. He focuses on algorithms for restricted wireless networks, crowd computing, cloud computing, and more recently spammability and fairness of ranking algorithms such as PageRank. His research work is conducted in collaboration with scholars from various countries, involving graduate as well as undergraduate students. Prof. Mosteiro has received the 2016 Kean University Undergraduate Research Mentor of the Year Award, concurrently with the Undergraduate Researcher of the Year Award for one of his students.
Smaranda Muresan, Columbia University - October 7th, 2021
Knowledge-enhanced Text Generation: The Curious Case of Figurative Language and Argumentation 
Large-scale language models based on transformer architectures, such as GPT-3 or BERT, have advanced the state of the art in Natural Language Understanding and Generation. However, even though these models have shown impressive performance for a variety of tasks, they often struggle to model implicit and/or non-compositional meaning, such as figurative language and argumentative text. In this talk, I will present some of our recent work on text generation models for figurative language and argumentation. There are two main challenges we have to address to make progress in this space: 1) the need to model common sense and/or connotative knowledge required for these tasks; and 2) the lack of large training datasets. I will discuss our proposed theoretically-grounded knowledge-enhanced text generation models for figurative language such as metaphor and simile, as well as for enthymeme reconstruction and if time permits argument reframing. I will conclude by discussing opportunities and remaining challenges for incorporating knowledge in neural text generation systems.
---
Smaranda Muresan is a Research Scientist at the Data Science Institute at Columbia University and an Amazon Scholar. Before joining Columbia, she was a faculty member in the School of Communication and Information at Rutgers University where she co-founded the Laboratory for the Study of Applied Language Technologies and Society. At Rutgers, she was the recipient of the Distinguished Achievements in Research Award. Her research interests are in computational semantics and discourse, particularly figurative language understanding and generation, argument mining and generation, and fact-checking. Most recently, she has been interested in applying NLP to education and public health, as well as in building NLP technologies for low resource languages. She received best papers awards at SIGDIAL 2017 and ACL 2018 (short paper). She is currently serving as a board member of the North American Chapter of the Association for Computational Linguistics (NAACL) and as a Program Co-Chair for ACL 2022.
Joshua Hodges, Audio Programmer Ltd. - April 15th, 2020
Building the Audio Programmer: Power through Inexperience, Transparency, and Sharing
In 2017, Joshua Hodge started a YouTube channel called The Audio programmer to teach a skill that he knew hardly anything about - audio software development.  Since then, The Audio Programmer has become a central hub for audio developers of all levels. How is this possible?

In this talk, Joshua Hodge will discuss lessons learned while creating the Audio Programmer - how his inexperience became the best experience, how being excluded allowed him to be inclusive, and the ultimate power of sharing your work.  
---
Joshua Hodge is the founder of The Audio Programmer (TAP).  As a student in 2017, he started TAP as a YouTube channel to absorb the basics of audio software development and share knowledge.  In the 4 years since, TAP has grown into one of the largest audio development communities on the web, along with a thriving software development agency and recruitment service. Since joining the industry in 2018, Josh's primary goal has been to lower the threshold of entry into this industry.  As a person who is enthusiastic about teaching and sharing, he's expanded the YouTube channel for others to offer tutorials on audio development with Max MSP, JavaScript, SOUL, and JUCE.  He has a weekly tutorial series where he teaches his son audio coding, and hosts a monthly meetup with guests to share their perspectives and breakthroughs on audio development.  His list of past and current collaborators include Ableton, Focusrite, Native Instruments, InMusic, ROLI, JUCE, Cycling'74, and more.
Ilya Volkovich, University of Michigan - March 3rd, 2020
Algebraic Problems: The Frontier of Efficient Randomized Computation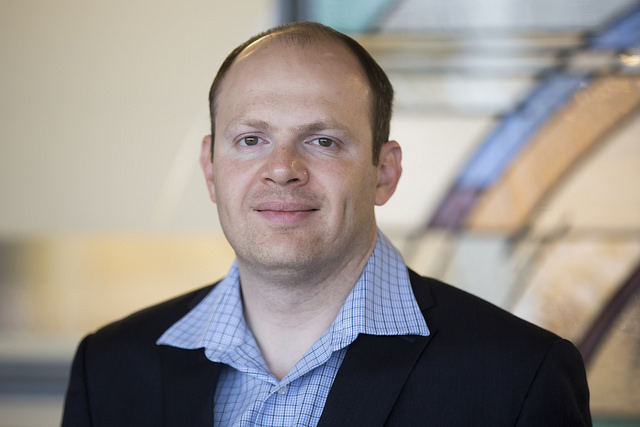 Randomness is a valuable resource in many computational tasks. Indeed, the security and/or the accuracy of many randomized algorithms and protocols rely on the random bits being truly random and independent. However, in practice such random bits are elusive, which may compromise the performance of the underlying systems. This motivates the following fundamental question:-
Can every computational task that requires randomness be carried out deterministically, paying, perhaps only a small overhead?
Meanwhile, the nature of many algebraic problems makes them amenable to randomized algorithms. For example: a random set of vectors is independent, a random assignment to a low-degree polynomial is non-zero etc. Thus, you can easily find a set of independent vectors and a non-zero assignment by picking them uniformly at random. Indeed, it is not surprising that the frontier of efficient randomized computation consists of algebraic problems. Among the frontier problems are Polynomial Identity Testing, Polynomial Factorization and others.
In this talk, I will discuss my research on the relationship between randomness, computation and algebra. Time permitting, I will also discuss the problems I have been working on and some recent connections to cryptography and machine learning.
---
Dr. Ilya Volkovich is a Senior Lecturer in the Department of Computer Science and Engineering at the University of Michigan, where he has taught courses in the theory of computation for several years. Previously, he was a Postdoctoral Research Associate in the Computer Science Department at Princeton University and held a visiting position at the Institute of Advanced Study. In 2012, he obtained his Ph.D. in Computer Science from Technion, Israel Institute of Technology, advised by Prof. Amir Shpilka. His research interests are in the broad area of theoretical computer science and discrete mathematics. More specifically, he is interested in aspects of algebraic complexity, randomness in computation, computational learning theory, and their applications to cryptography and machine learning. 
Adam Poliak, Johns Hopkins University - February 18th, 2020
Exploring Reasoning Capabilities in Natural Language Processing Models
Natural Language Processing (NLP) is the field of building machines that humans can seamlessly interact with through spoken and written language. As these machines become more ubiquitous in our daily lives through technologies like Google Translate and Apple's Siri, it is important to develop methods that provide insight into understanding the reasoning capabilities of these systems. Adam will discuss his work on developing diagnostic test-suites composed of fine-grained semantic phenomena. He will demonstrate how to use these tests to explore the reasoning capabilities of contemporary NLP systems. Additionally, he will also discuss biases in prior datasets that the research community has accepted as gold standards. He will discuss how these biases limit the previous datasets' usefulness in testing how well NLP systems successfully understand natural language. With the remaining time, he will discuss how lessons from these studies can be applied to identifying emergency needs during disaster scenarios.
---
Adam Poliak is a final year Ph.D. Candidate in Computer Science at Johns Hopkins University advised by Dr. Benjamin Van Durme. Adam is an affiliate of the Center for Language & Speech Processing as his research focuses on Natural Language Processing and Computational Semantics. In particular, his research analyses NLP systems and datasets to provide insight into the failures of NLP systems as well as biases in textual data. His work has been published in top-tier NLP conferences and he won Best Paper Awards in 2018 and 2019 at The Joint Conference on Lexical and Computational Semantics. Adam was a 2017 GEM Fellow and he has performed research at Bloomberg L.P. and the MIT Lincoln Laboratory.
Sarah Ita Levitan, Columbia University - February 11th, 2020
True or False? Automatic Detection of Deception and Trust in Spoken Dialogue
Spoken language processing (SLP) aims to teach computers to understand human speech.  Automatic deception detection from speech is one of the few problems in AI where machines can potentially perform significantly better than humans, who can only detect lies about 50% of the time.  In this talk, I will discuss my work on training computers to distinguish between deceptive and truthful speech using language features. My work combines machine learning with insights from psychology and linguistics to develop robust techniques to detect deceptive speech.  I will also present ongoing research aimed at understanding the characteristics of trustworthy language. This work improves our scientific understanding of deception and trust, and has implications for security applications and for increasing trust in human-computer interaction.
---
Sarah Ita Levitan is a postdoctoral Research Scientist in the Department of Computer Science at Columbia University.  Her research interests are in spoken language processing, and she is currently working on identifying acoustic-prosodic and linguistic indicators of trustworthy speech, as well as identifying linguistic characteristics of trustworthy news.  She received her PhD in Computer Science at Columbia University, advised by Dr. Julia Hirschberg, and her dissertation addressed the problem of automatic deception detection from speech.  Sarah Ita was a 2018 Knight News Innovation Fellow and a recipient of the NSF Graduate Research Fellowship and the NSF IGERT From Data to Solutions fellowship.  She has interned at Google Research and at Interactions LLC.
Mark Santolucito, Yale University - January 24th, 2020
Program Synthesis for Software Systems
Program synthesis is the process of automatically generating code from specifications. This specification, describing the intended code behavior, can be either explicitly expressed as formulas, can be given in the form of illustrative examples, or it can be inferred from the context. There are decades of research into program synthesis, but only recently we have seen synthesis scale to industrial benchmarks. However, these applications have been limited to simple data transformations and automation tasks.
In this talk, I outline new directions in software synthesis targeted at increasing scalability and expressivity so that synthesis tools can assist in the development of real-world large software systems. With these advances, we have successfully synthesized systems such as mobile apps, self-driving car controllers, and embedded systems. We have also applied synthesis to novel domains, including configuration file analysis and digital signal processing. I conclude by describing future work on exploring usability of program synthesis and challenges we face when integrating synthesis into developer workflow.
---
Mark Santolucito is completing his PhD from Yale University under the supervision of Ruzica Piskac. Mark's work has been focused on program synthesis and computer music. His research has been published at top conferences including, CAV, OOPSLA, CHI, and SIGCSE. His work has also been recognized by industry, including Amazon Web Services, where he interned and applied his work on configuration file analysis. He was invited to the Heidelberg Laureate Forum and has received the Advanced Graduate Leadership award from Yale. He helped found the computer science department at Geumgang University in South Korea, and has taught a Creative Embedded Systems course at Yale.